Silicone membrane [45 Shore A blue]
High quality silicone rubber membrane for all types of vacuum membrane presses and solar laminator. Elasticity, till 700%. High resistance to tearing, dynamic tension and compression loads.
Area of application
Solar panel laminating, laminating of foil, veneer, production of triplex, thermoforming of solid surface and thermoplastic materials.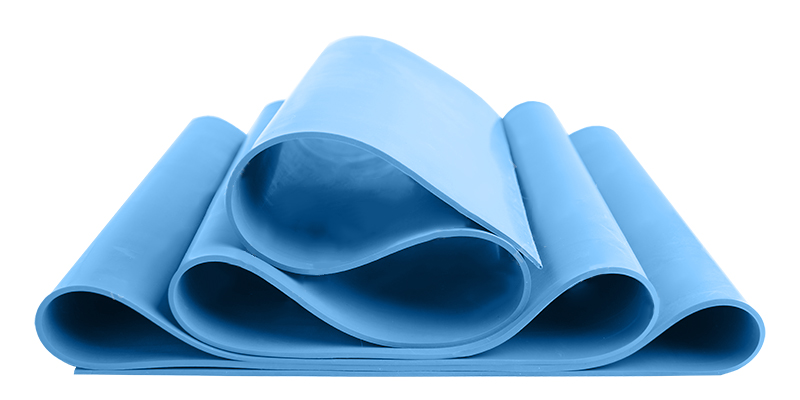 | Type | SM45-2-1800 | SM45-3-1800 |
| --- | --- | --- |
| Thickness, mm: | 2 | 3 |
| Thickness tolerance, mm: | +/- 0,4 | +/- 0,4 |
| Width, mm: | 1800 | 1800 |
| Length, m: | roll till 25 | roll till 20 |
| Density, g/cm3: | 1,16 +/- 0,02 | 1,16 +/- 0,02 |
| Working temperature ℃: | from -35C till +200C, max +240C | from -35C till +200C, max +240C |
| Tensile strength, Mpa: | 8,5 | 8,5 |
| Hardness, ShA: | 45 +/- 5 | 45 +/- 5 |
| Elasticity , %: | 700 | 700 |
| Tear strength, N/mm: | 9,3 | 9,3 |
| Color: | Blue | Blue |
| Surface: | Smooth | Smooth |
| Availability | ON STOCK | ON STOCK |
Minimal order quantity for a products on stock from 1 linear meter