Silicone membrane [42 Shore A]
Silicone rubber membrane with an extremely high operating temperature of up to 250 ° C. The optimal combination of strength and elasticity, as well as high temperature resistance.
Area of application
Laminating of foil, veneer, production of triplex, thermoforming of solid surface and thermoplastic materials. Ussing for sublimation.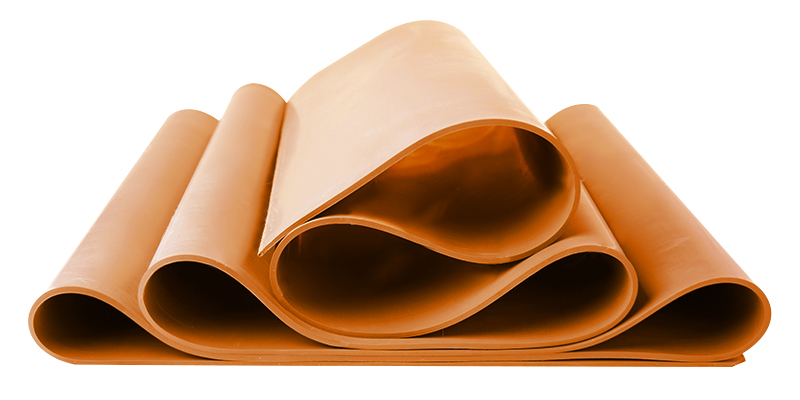 Type
SM42-2-1600
SM42-3-1600
Thickness, mm:
2
3
Thickness tolerance, mm:
+/- 0,4
+/- 0,4
Width, mm:
1600
1600
Length, m:
roll till 20
roll till 14
Compound:
A-SU 44-16
Density, g/cm3:
1,13 +/- 0,02
1,13 +/- 0,02
Working temperature, C:
from -45C till +250C
Tensile strength, Mpa:
8
8
Hardness, ShA:
42 +/- 5
42 +/- 5
Elasticity , %:
650-750
650-750
Tear strength, N/mm:
7,5-8,5
7,5-8,5
Color:
Brown-red
Brown-red
Surface:
Smooth
Smooth
Availability
ON STOCK
PREORDER
Minimal order quantity for a products on stock from 1 linear meter